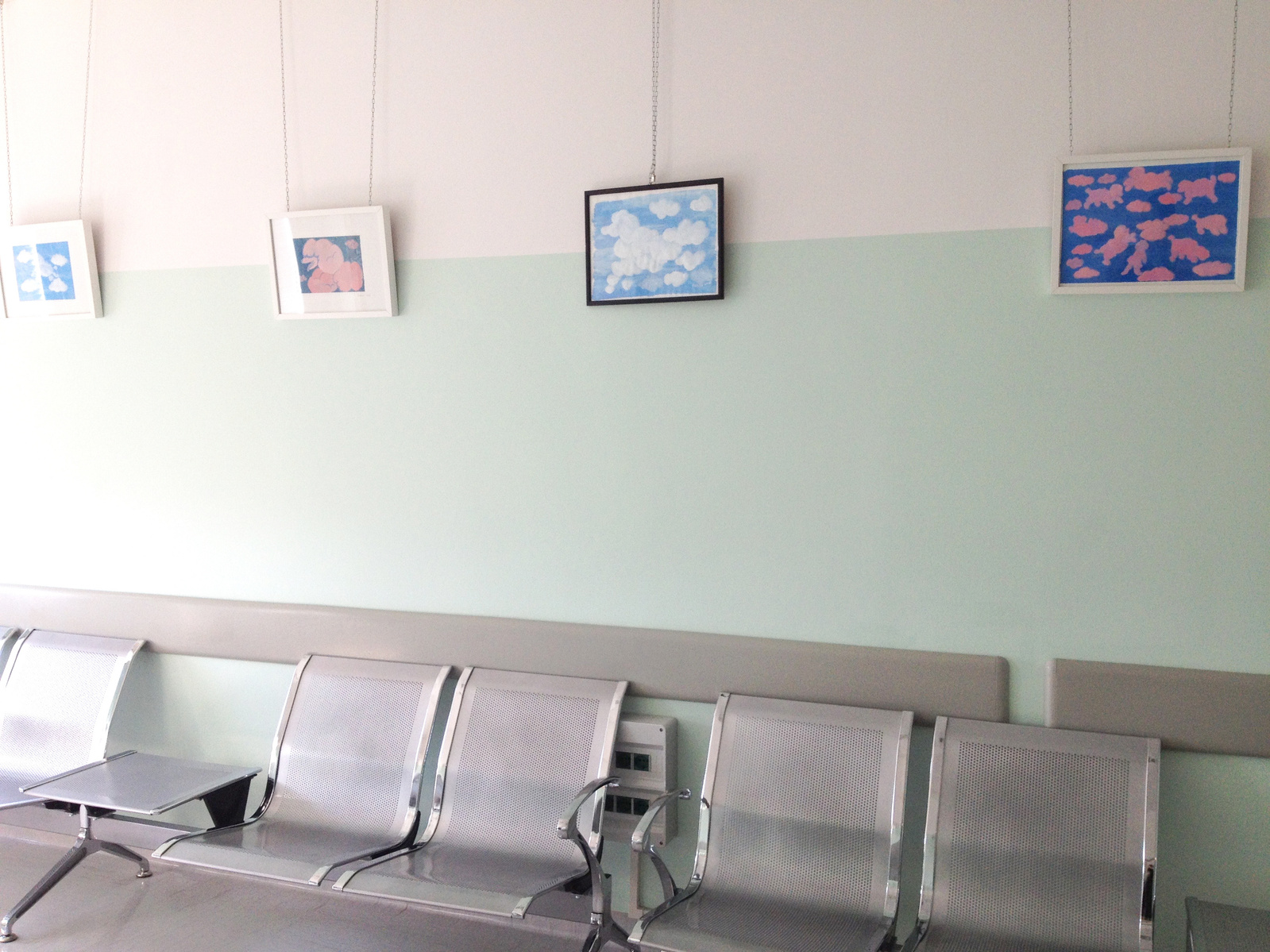 Il cielo in una stanza, curated by Elisa Vladilo. Sala Ada Cattonar, Hospital Burlo Garofolo (Trieste, IT), 2018.
The hospital invited a group of female artists to put on a serie of personal exhibitions in the small waiting room of the Gynecological Surgery, an uncommon space where a large number of people pass by. The public is very heterogeneous, and the only common denominator is the time spent waiting for a medical examination.
A very special thanks goes to doctor Federica Scrimin.