Leading people through the creative process is part of my artistic practice: I have worked with people from different ranges of age and provenience, and in different contexts. I have run art workshops with a variety of audiences (children, teenagers, migrants, women's groups) focused on developing an awareness of personal and political issues through self and group expression.
I use very simple tools in order to involve participants to put aside self-judgement, and express themselves using colors, materials and shapes. I lead them through a very easy and achievable path, creating graphic outputs like posters and fanzines.
I love to be surprised by what people are able to express through art, especially the ones that are not used to handling colors and scissors: amazing results often come from non-specialized public.
If you would like to know something more about my activities, write me > daria.tommasi_at_gmail.com
LARU Tolmezzo 2021- Laboratorio di Rigenerazione Urbana, with Associazione Kallipolis, 2021
The workshop was adressed to the teenagers from the high school of Tolmezzo, a small city in the Eastern Alps. Together we reflected on the concept of "inclusive city", exploring their needs, desires and expectations. Using photocopies and collage techniques the students produced several posters that became a visual manifestos of their projections on the future of the city.
The posters were then recollected in a Risograph printed fanzine.
Keywords: teenagers; Alps; urban regeneration; inclusive cities; urban & nature; poster; photocopies, collage, graphic design.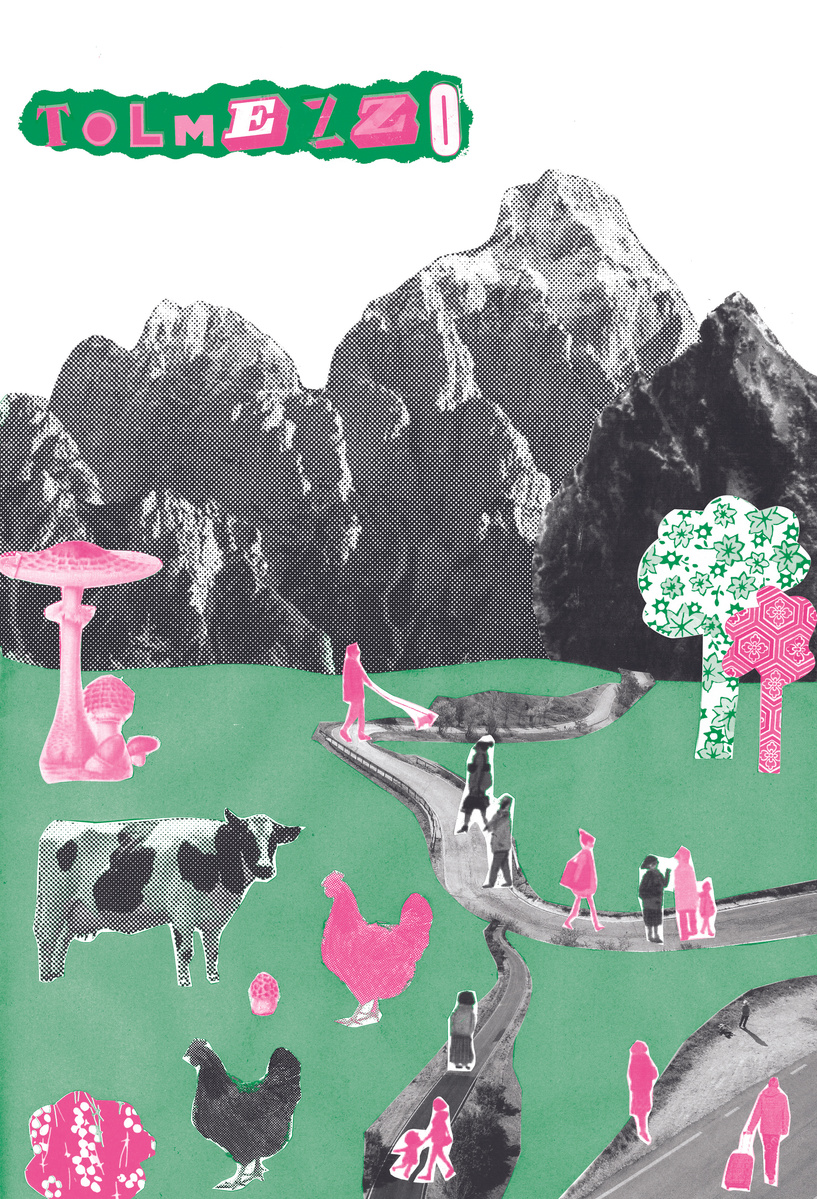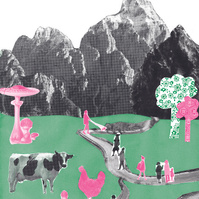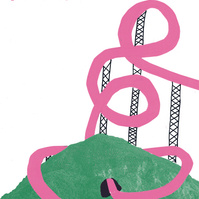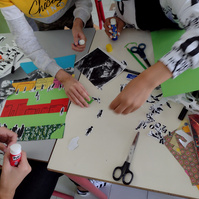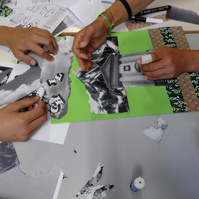 "Les bouquets", Hosted by La Caravane MJC- Servon-sur-Vilaine, France 2021.
Parents+kids workshop, using cut-out, painting and collage techniques.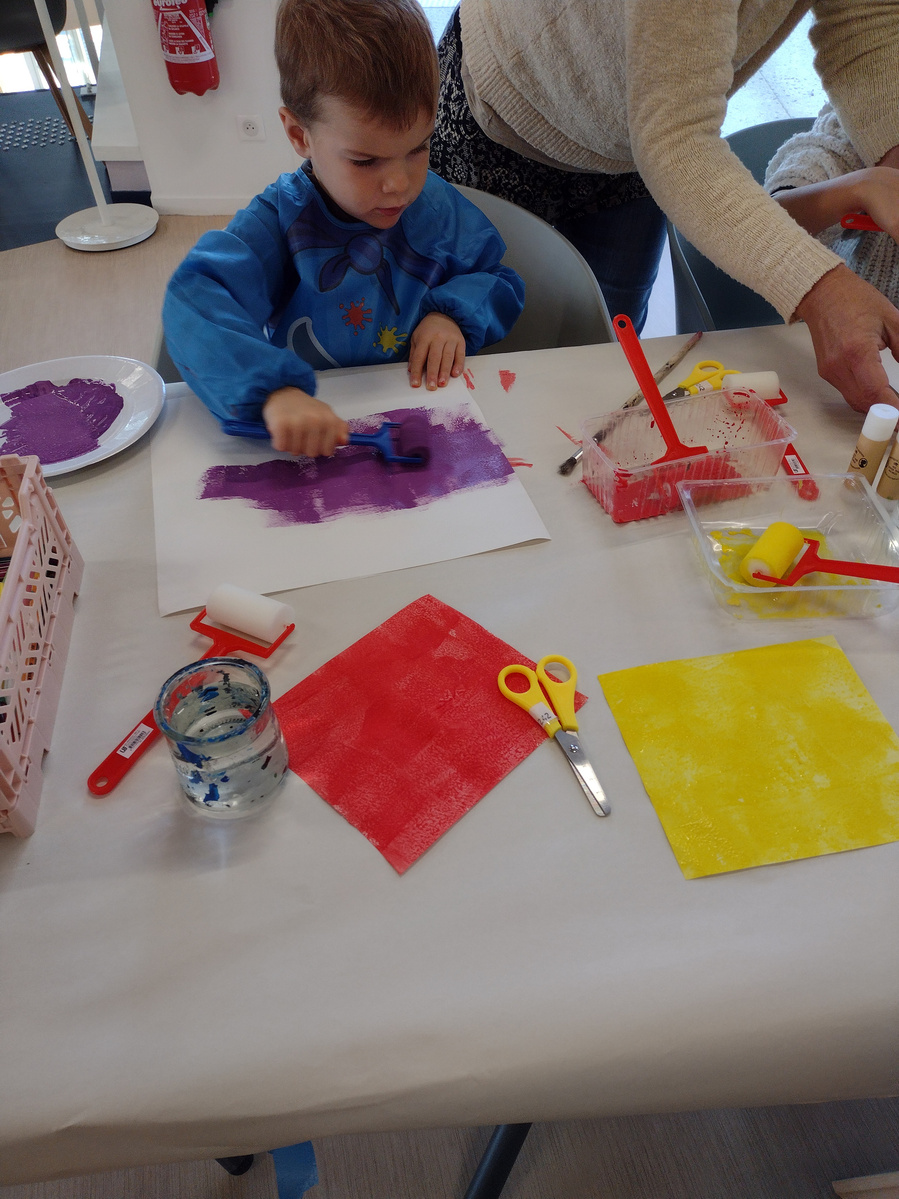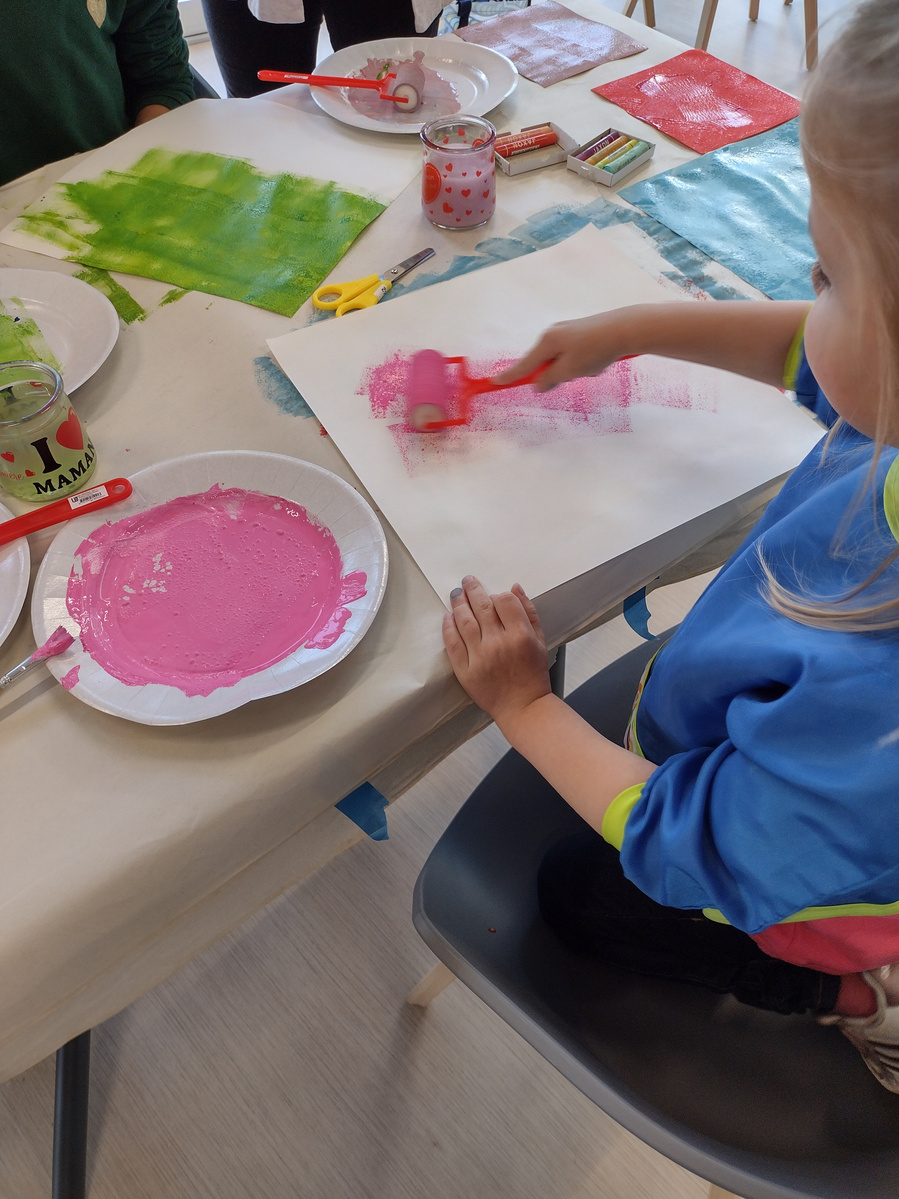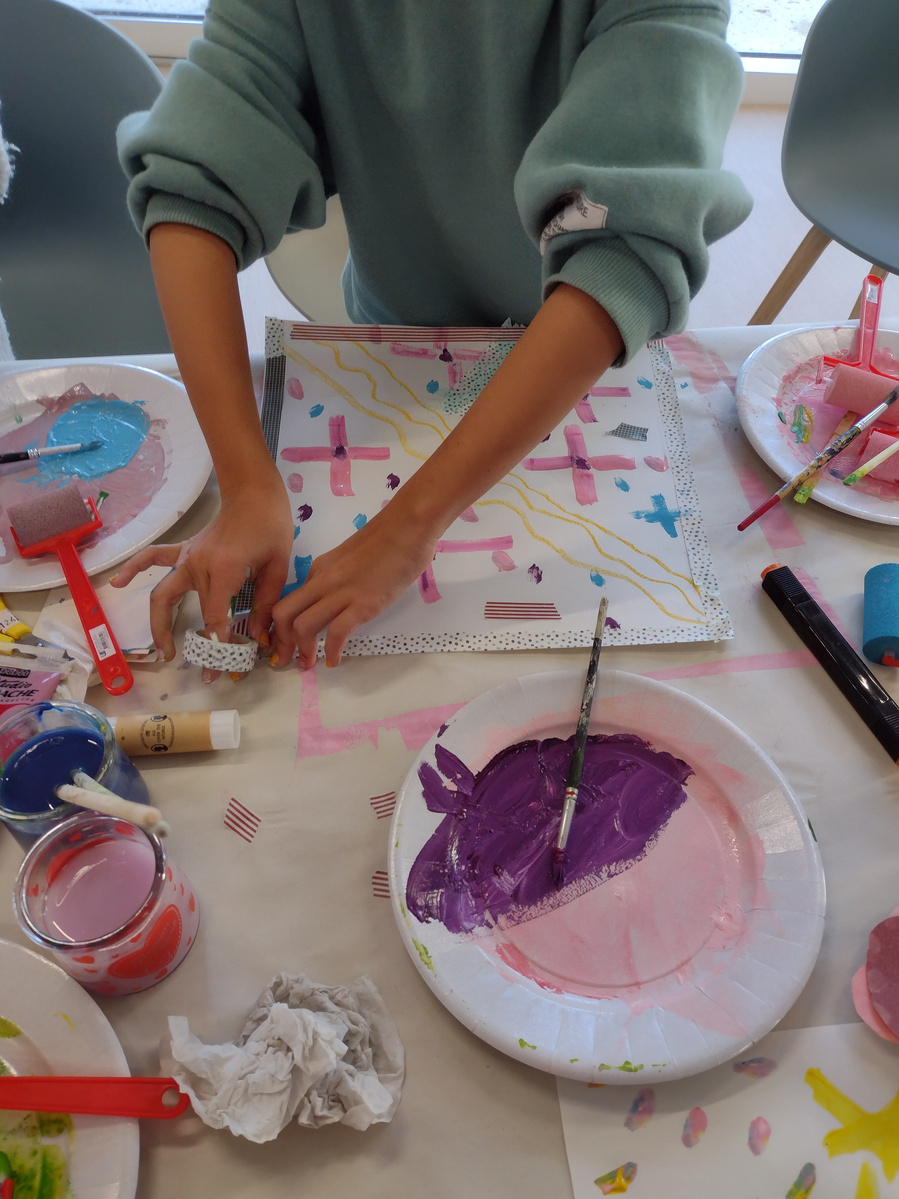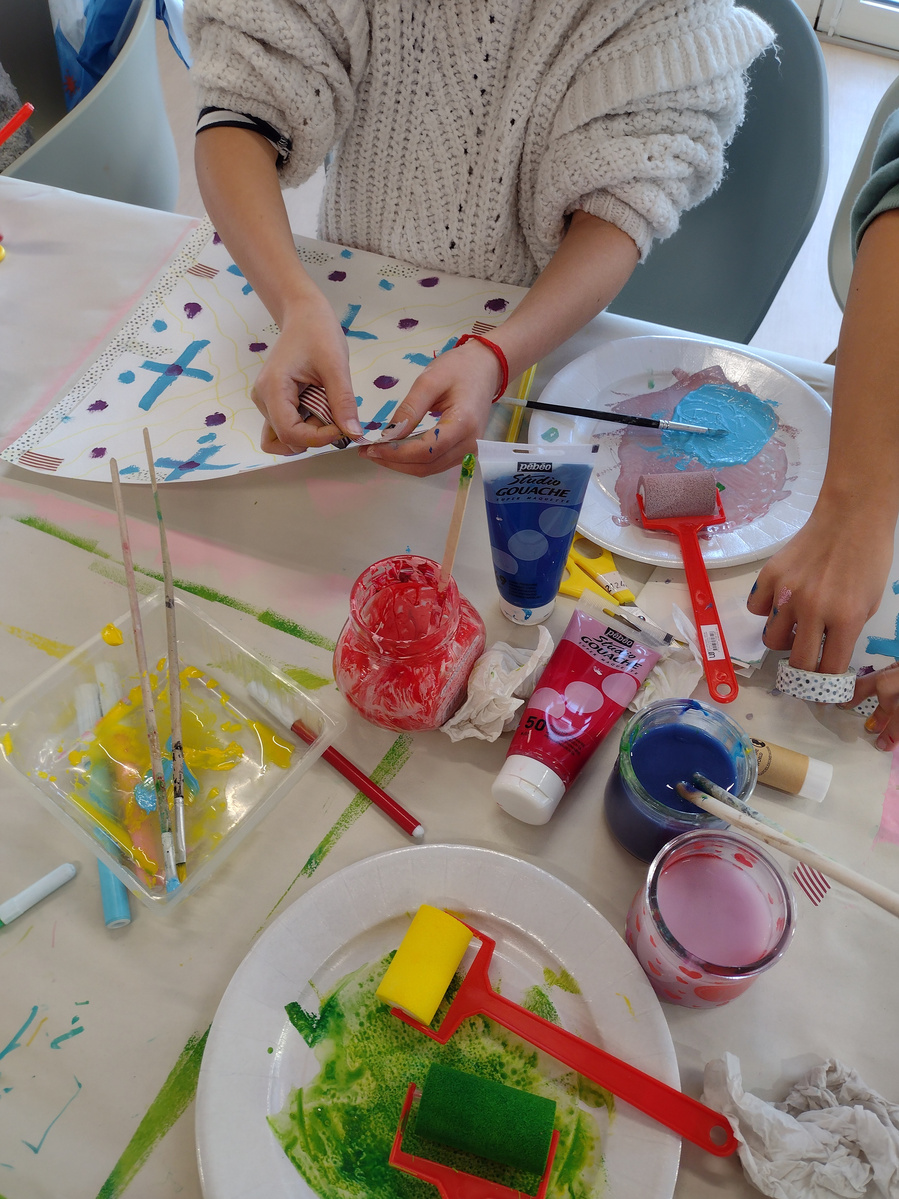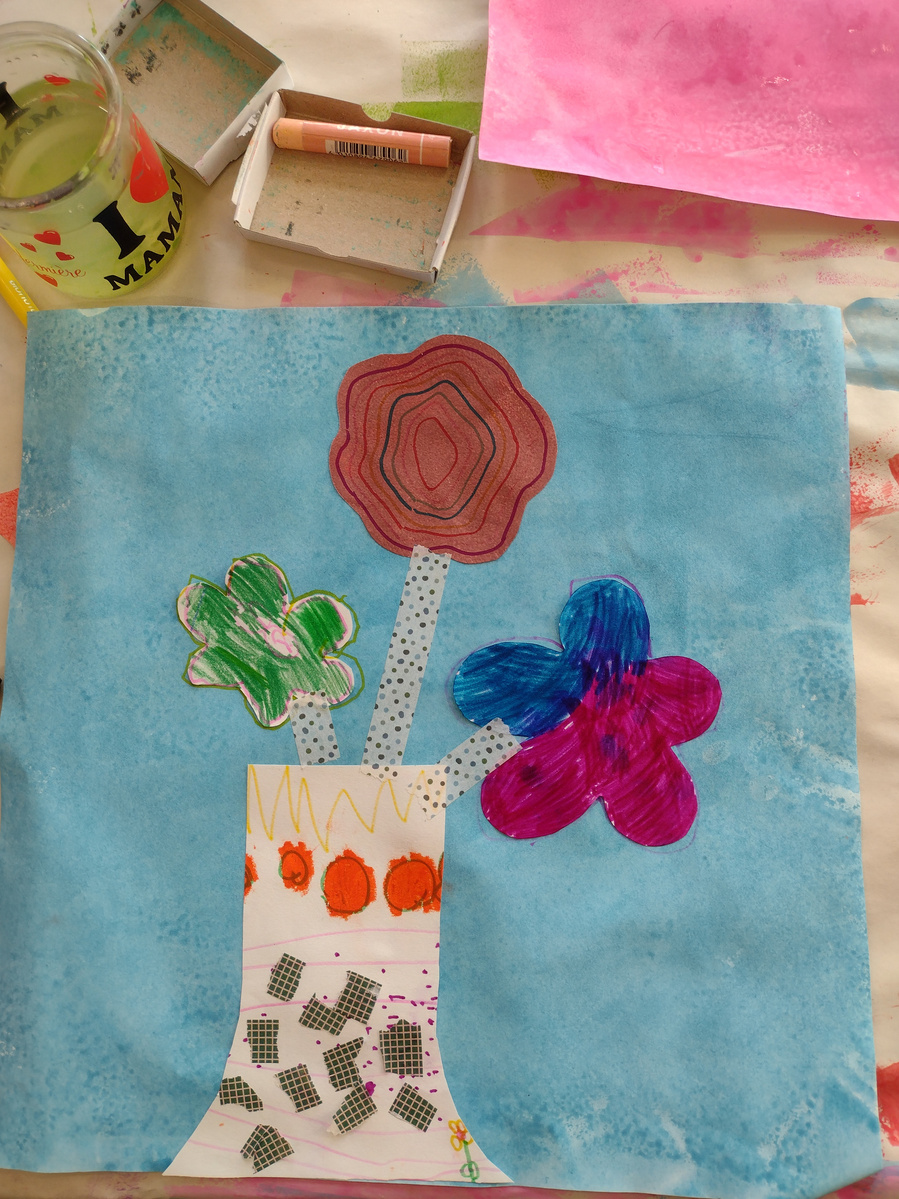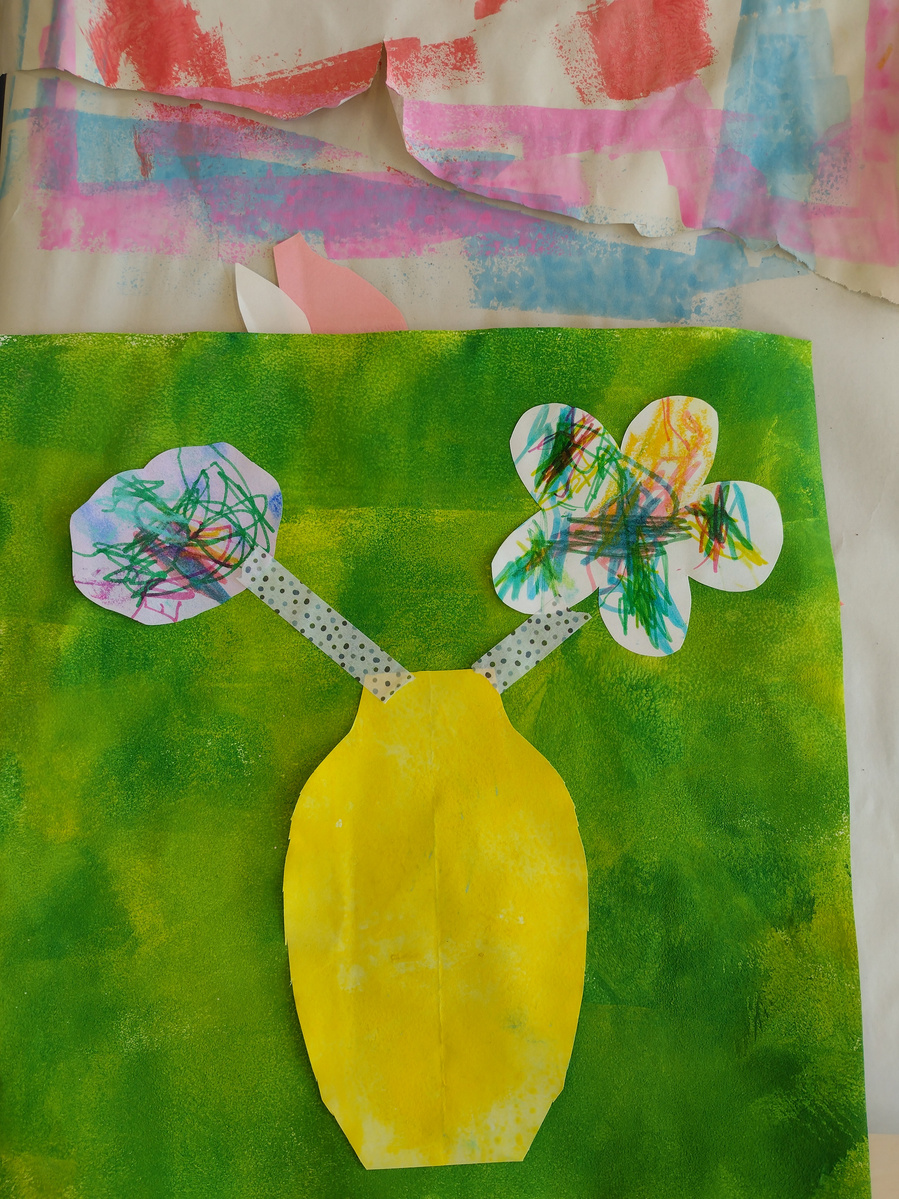 "What if....", Hosted by Dobravaga Art Gallery - Ljubljana, 2021.
Online workshop on collaborative creative process and collective narration. All the stories have been collected in a fanzine (read the pdf here).
Keywords: creative writing; on-line workshop; email message; word-chain; collaborative process; sketch; fanzine.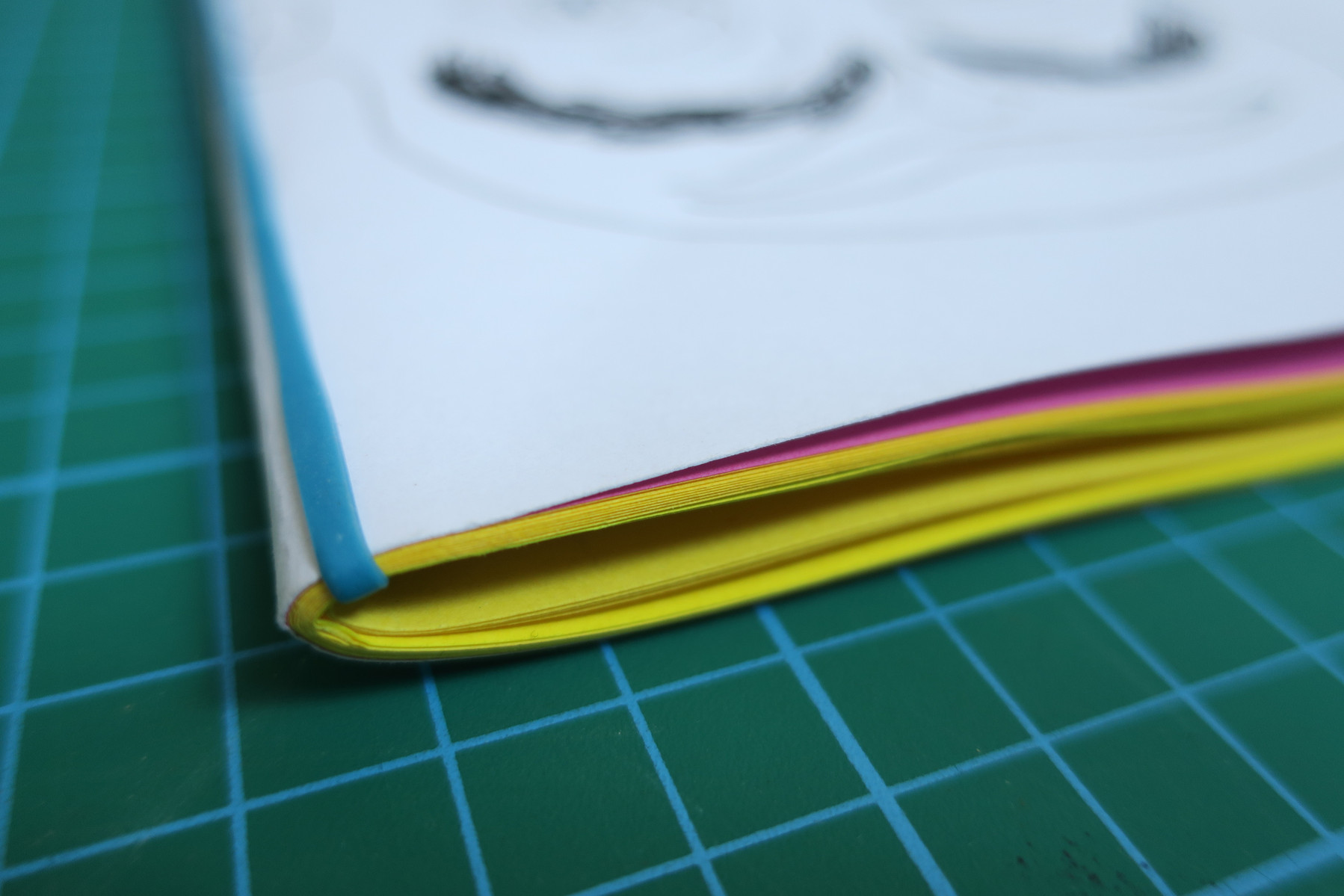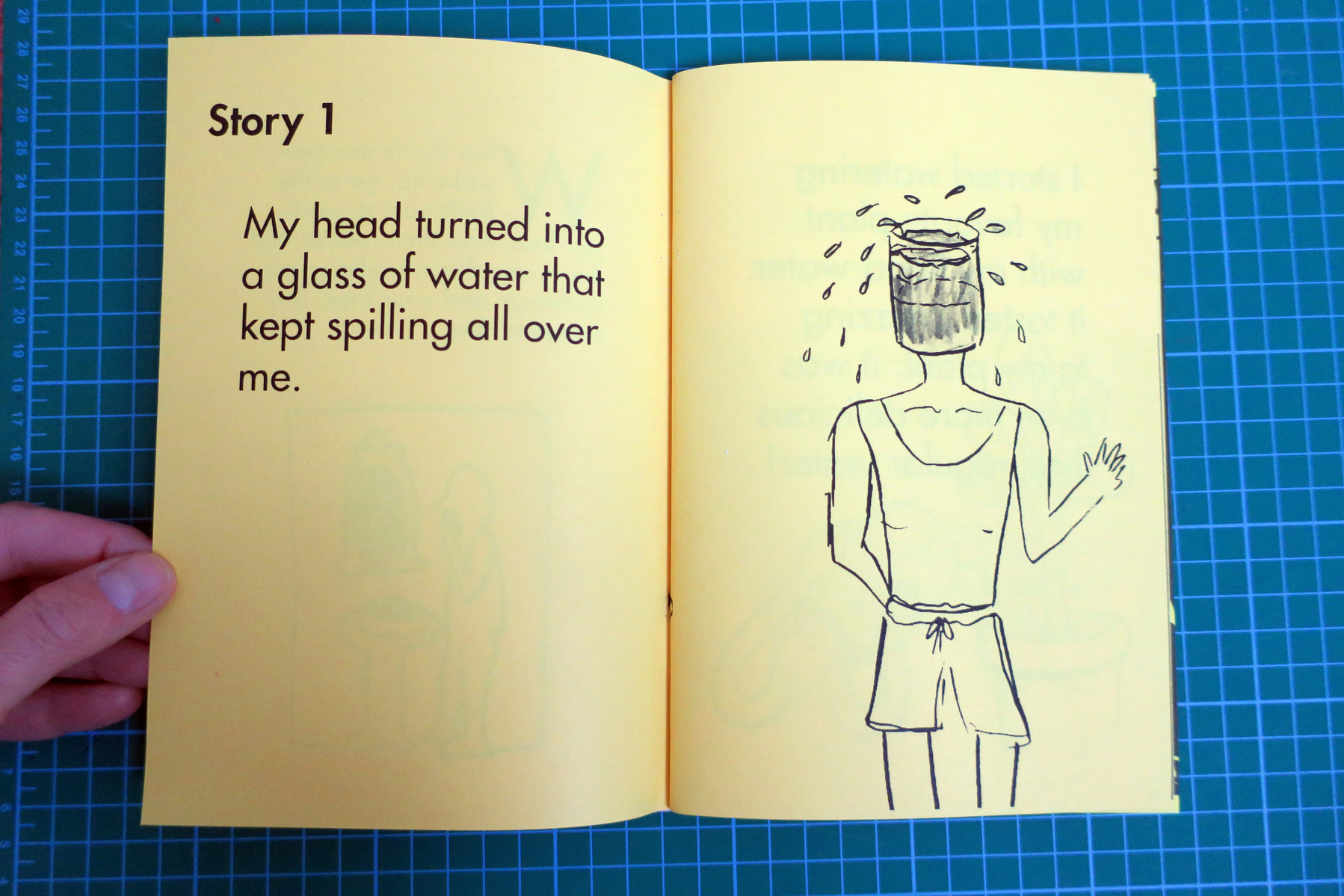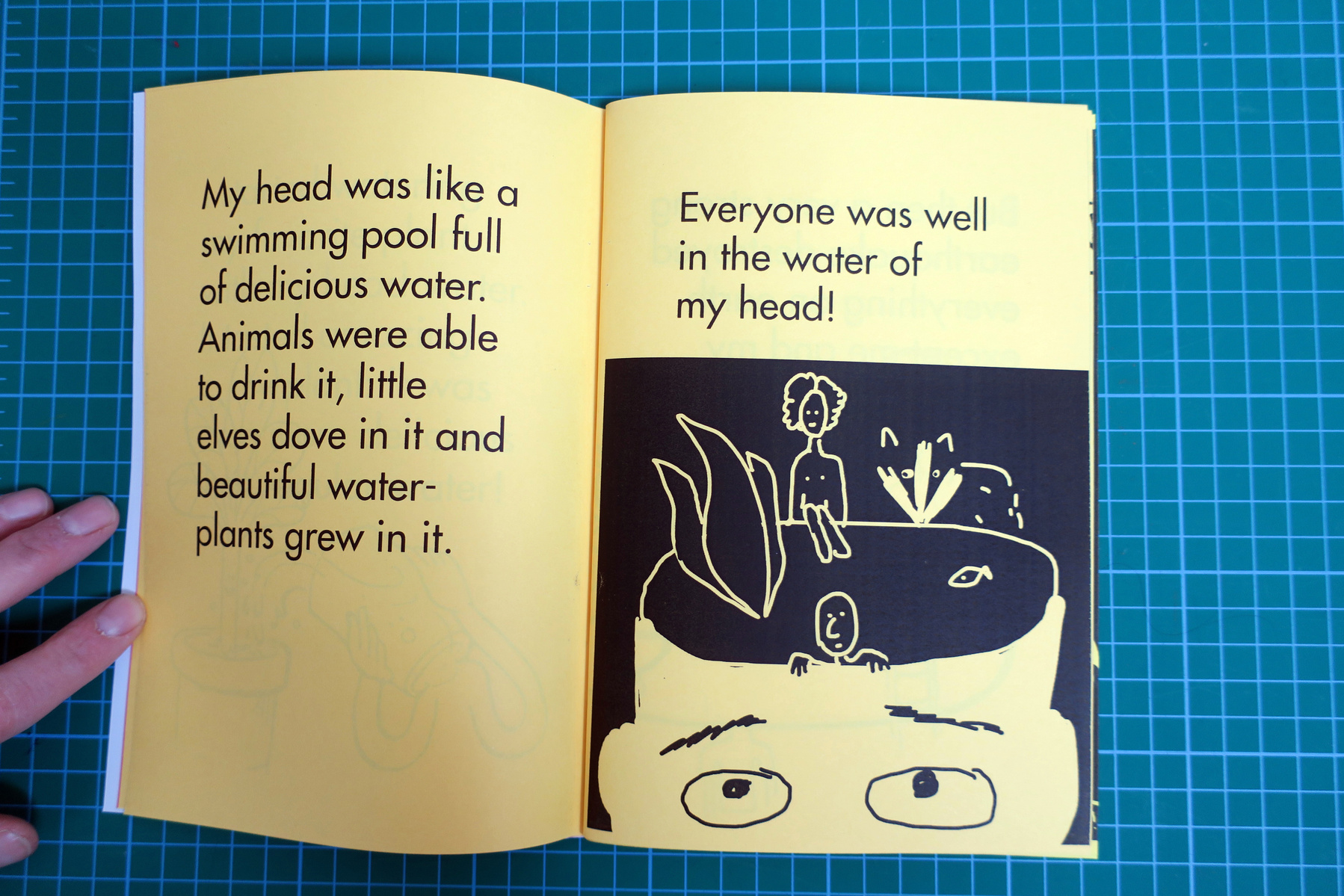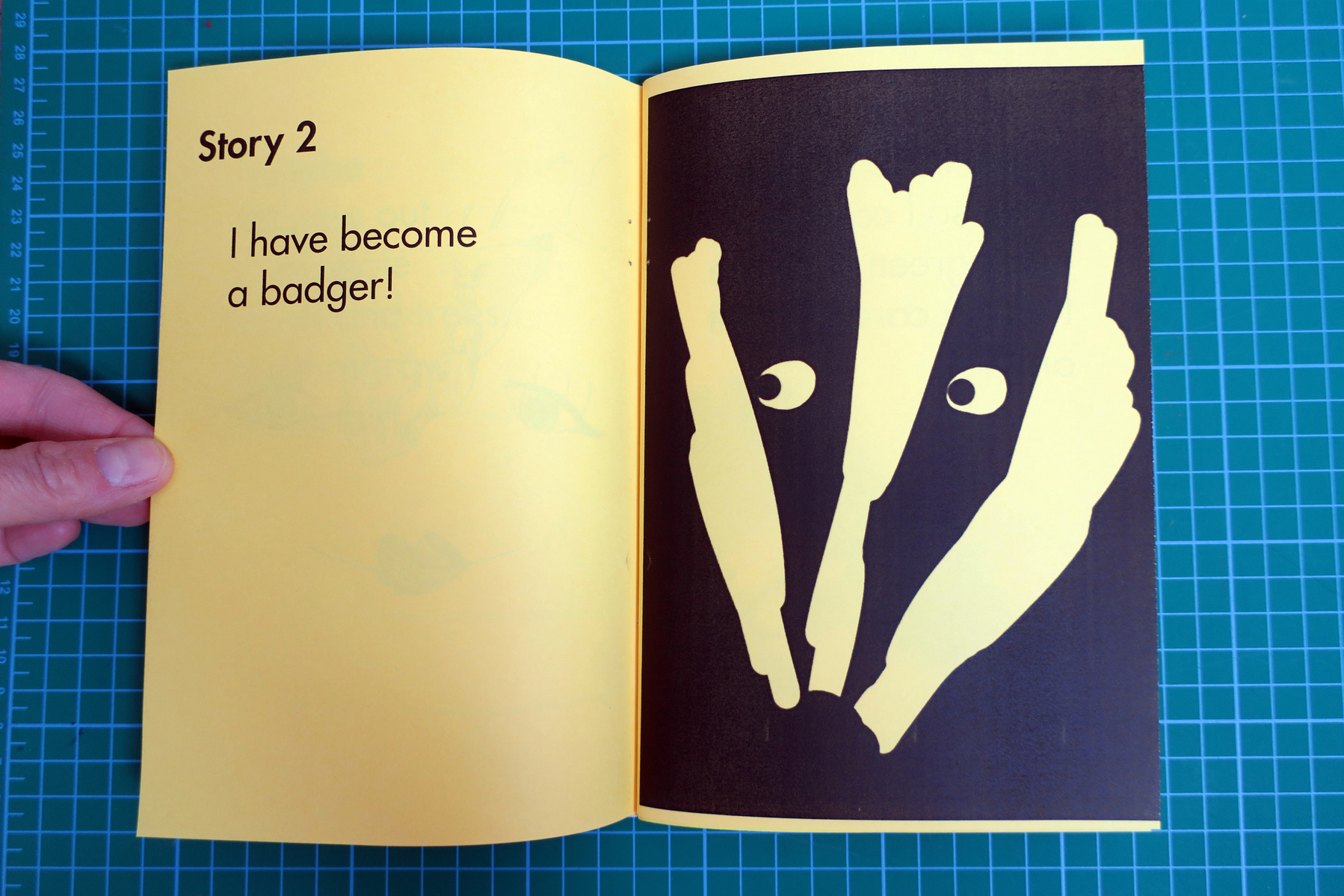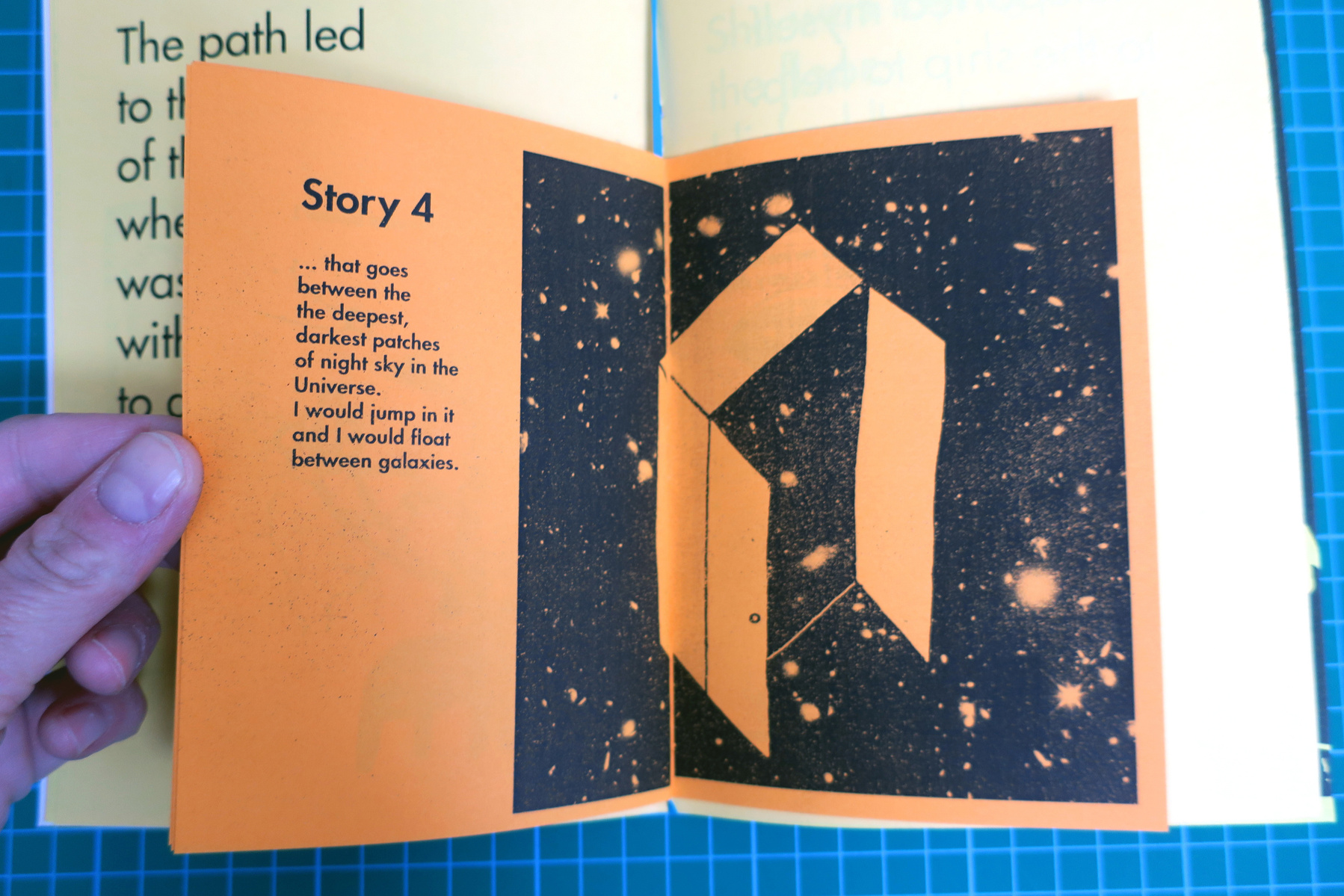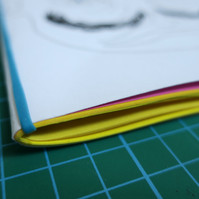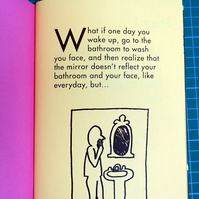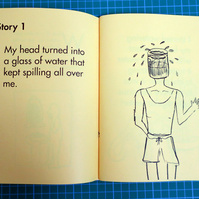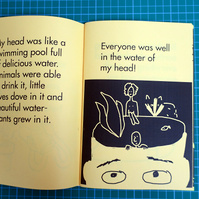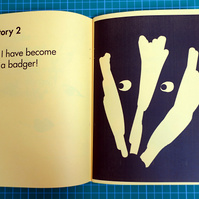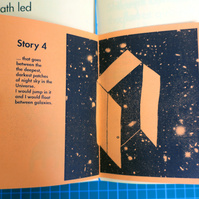 Colore, fiore, frutto, animale, with Associazione L'una e l'altra, 2021.
Workshop on creative self-narrative, addressed to women in a path of social rehabilitation.
Keywords: women; self empowerment; self representation; free expression; cut-out; collage; conceptual.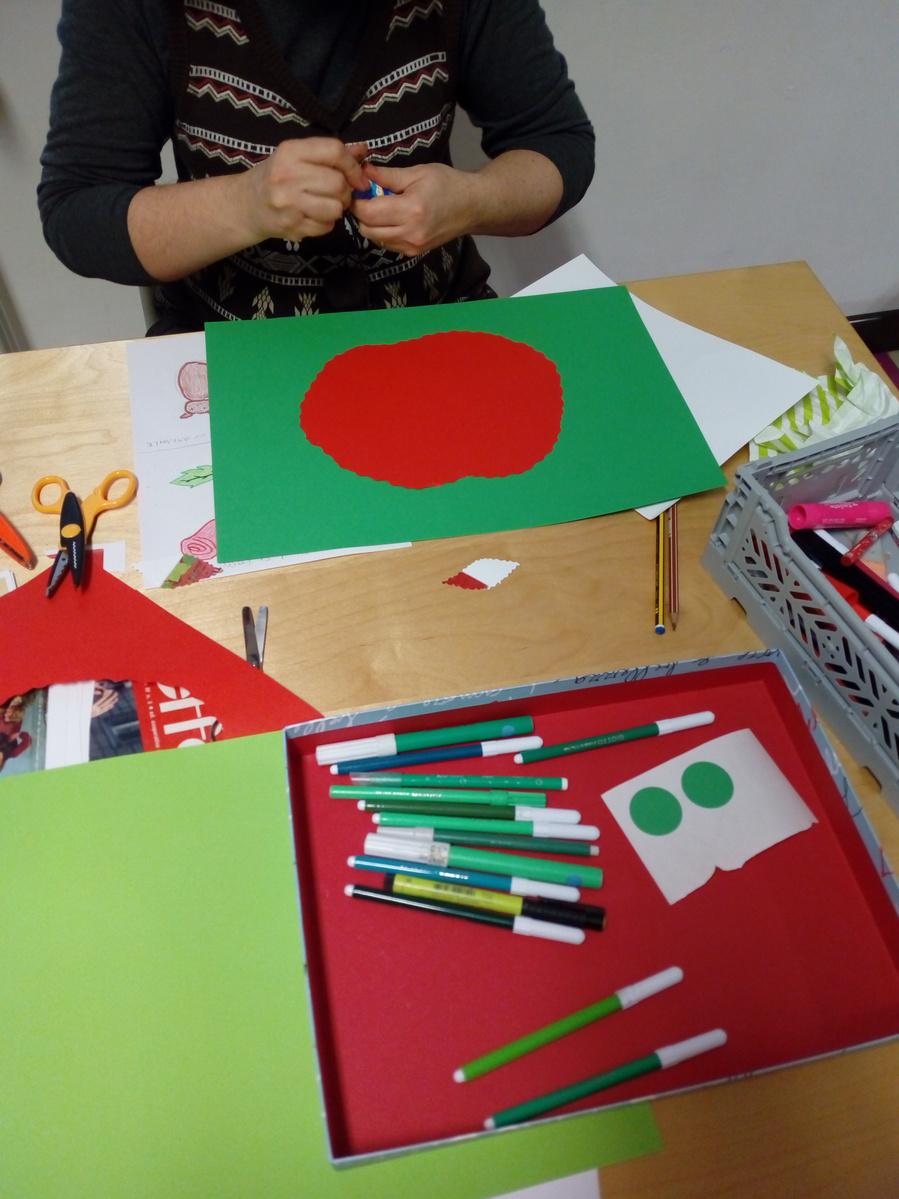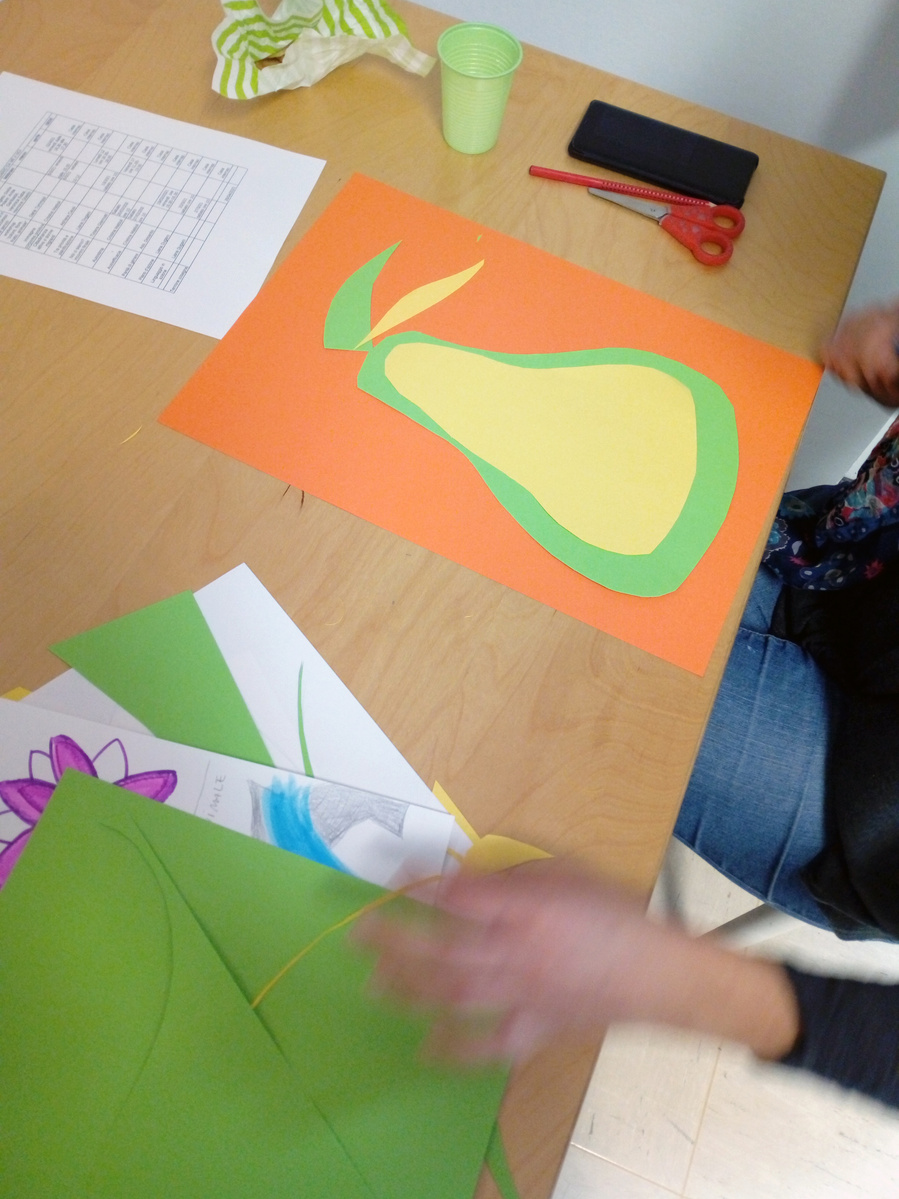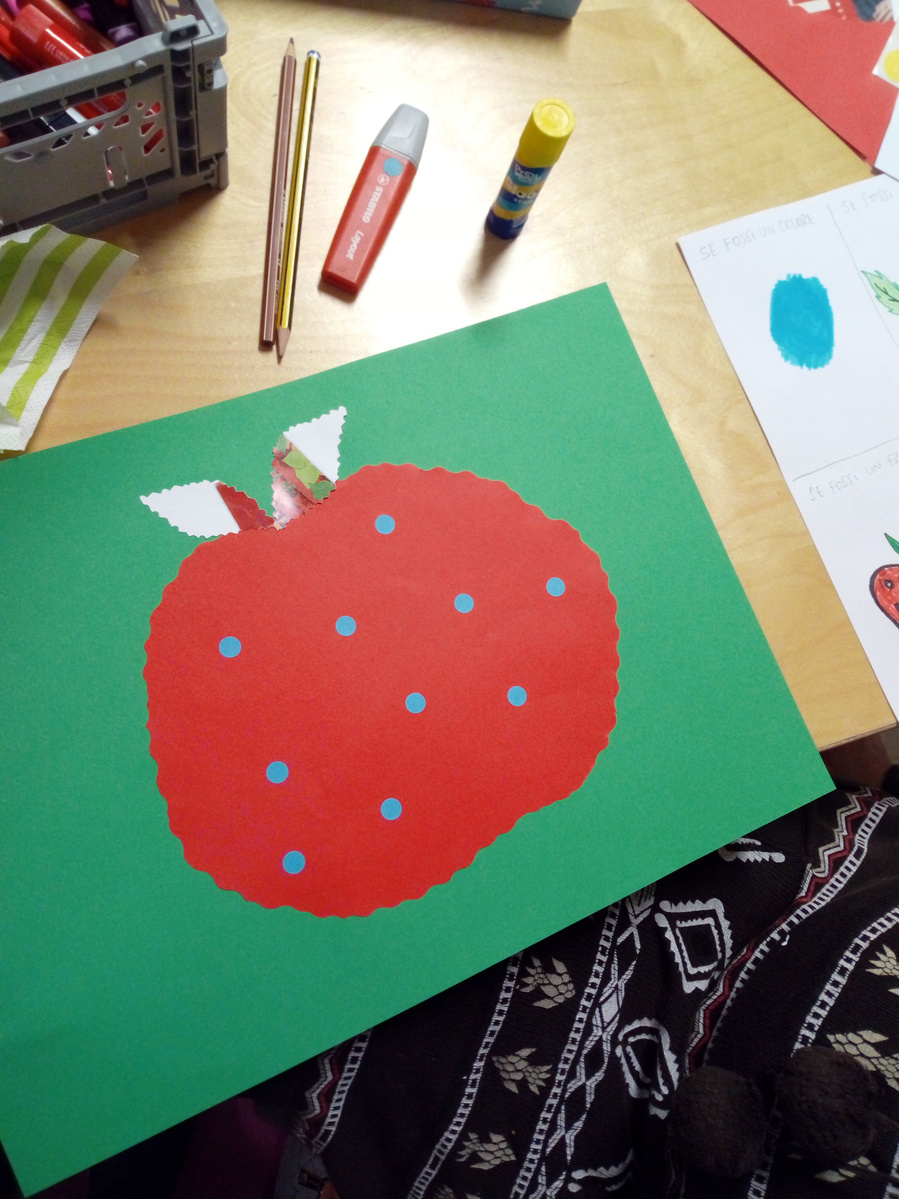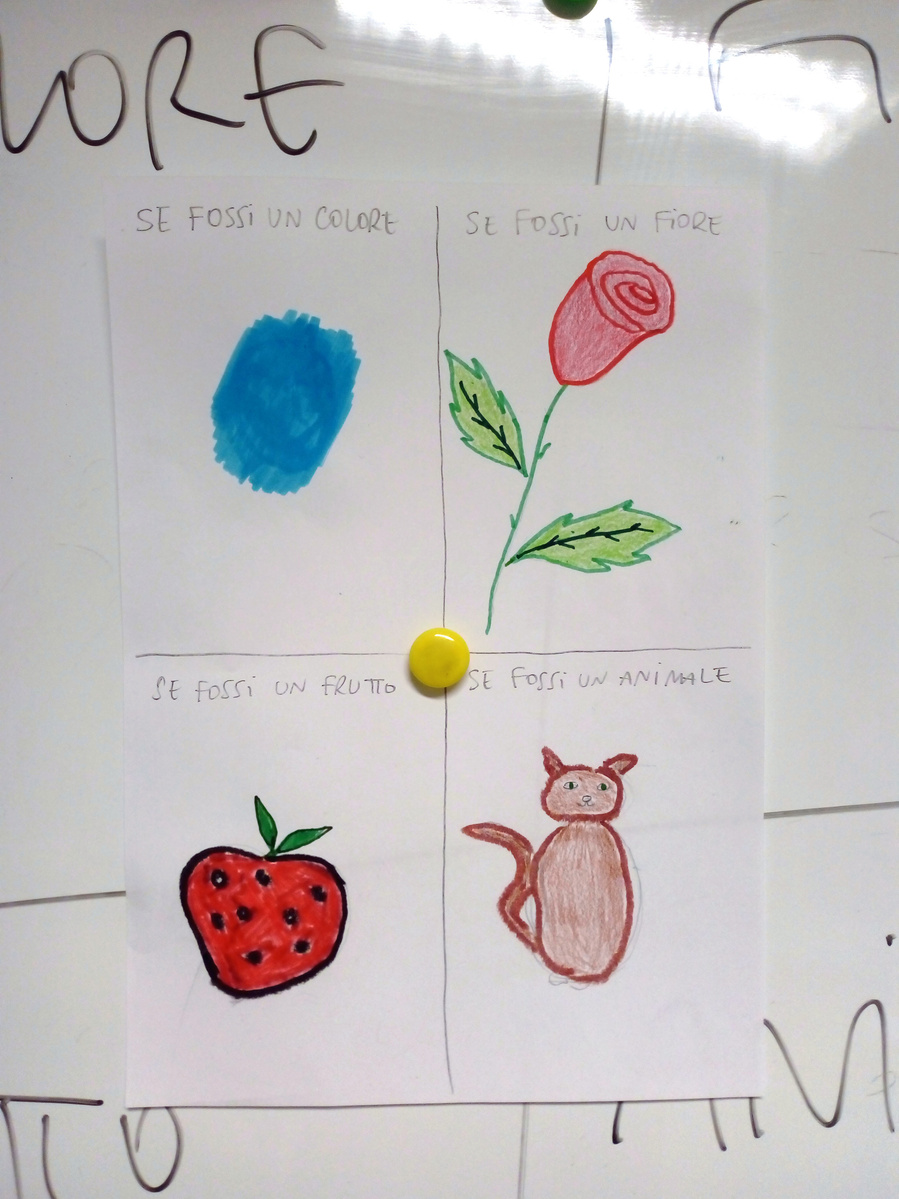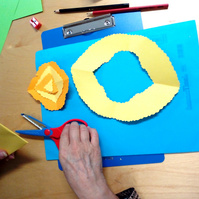 Laboratorio munariano, with Cooperativa Sociale La collina, 2020
Outdoor workshop for kids.
Keywords: kids; Bruno Munari; outdoor; painting; leaves; seeds; natural pattern.
Città ideale - LARU - Laboratorio di Rigenerazione Urbana, with Associazione Kallipolis, 2020
Workshop with high-school students from Edilmaster College, reflecting on Utopia and ideal cities and developing concept by using photocopies and collages to create strong impact posters.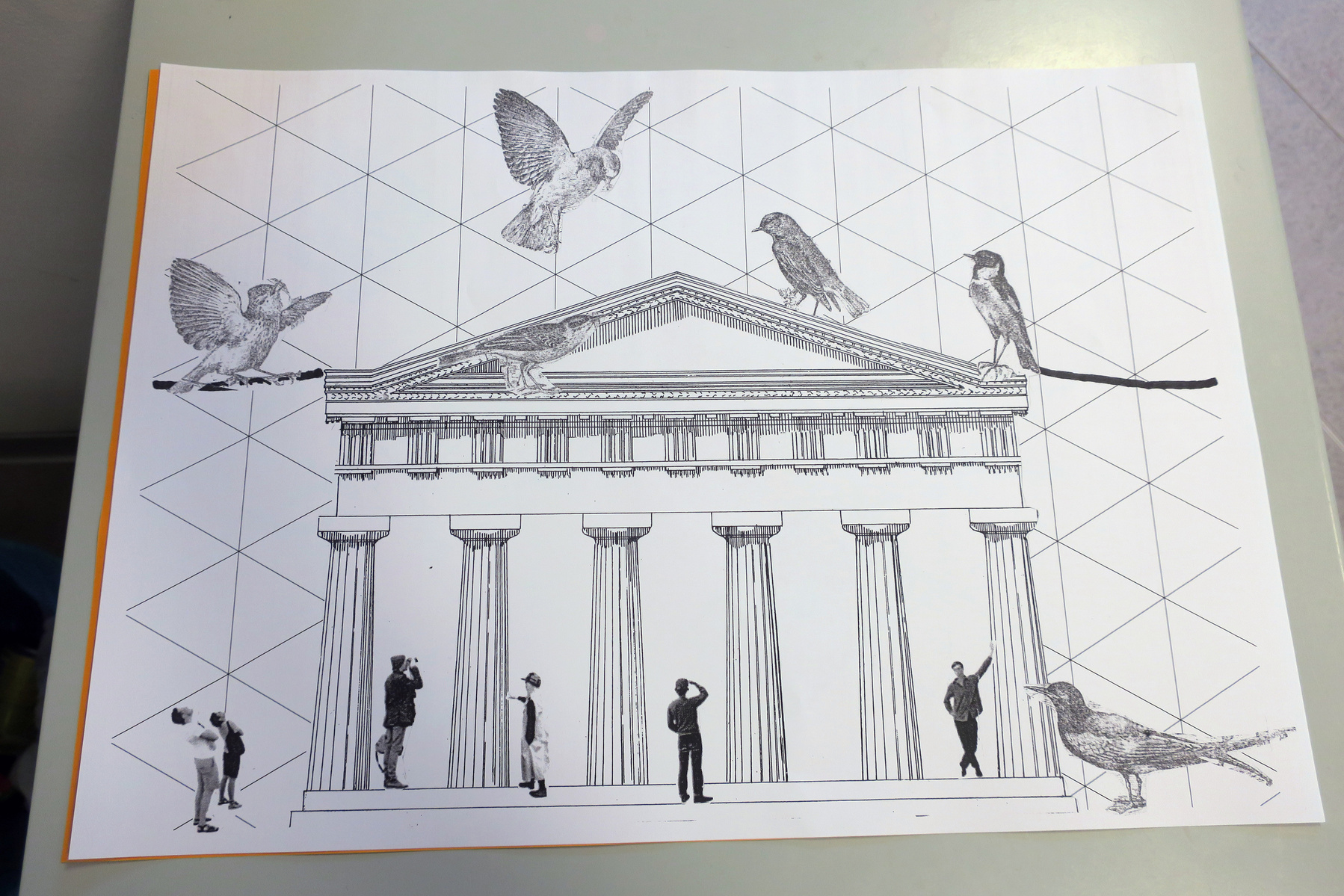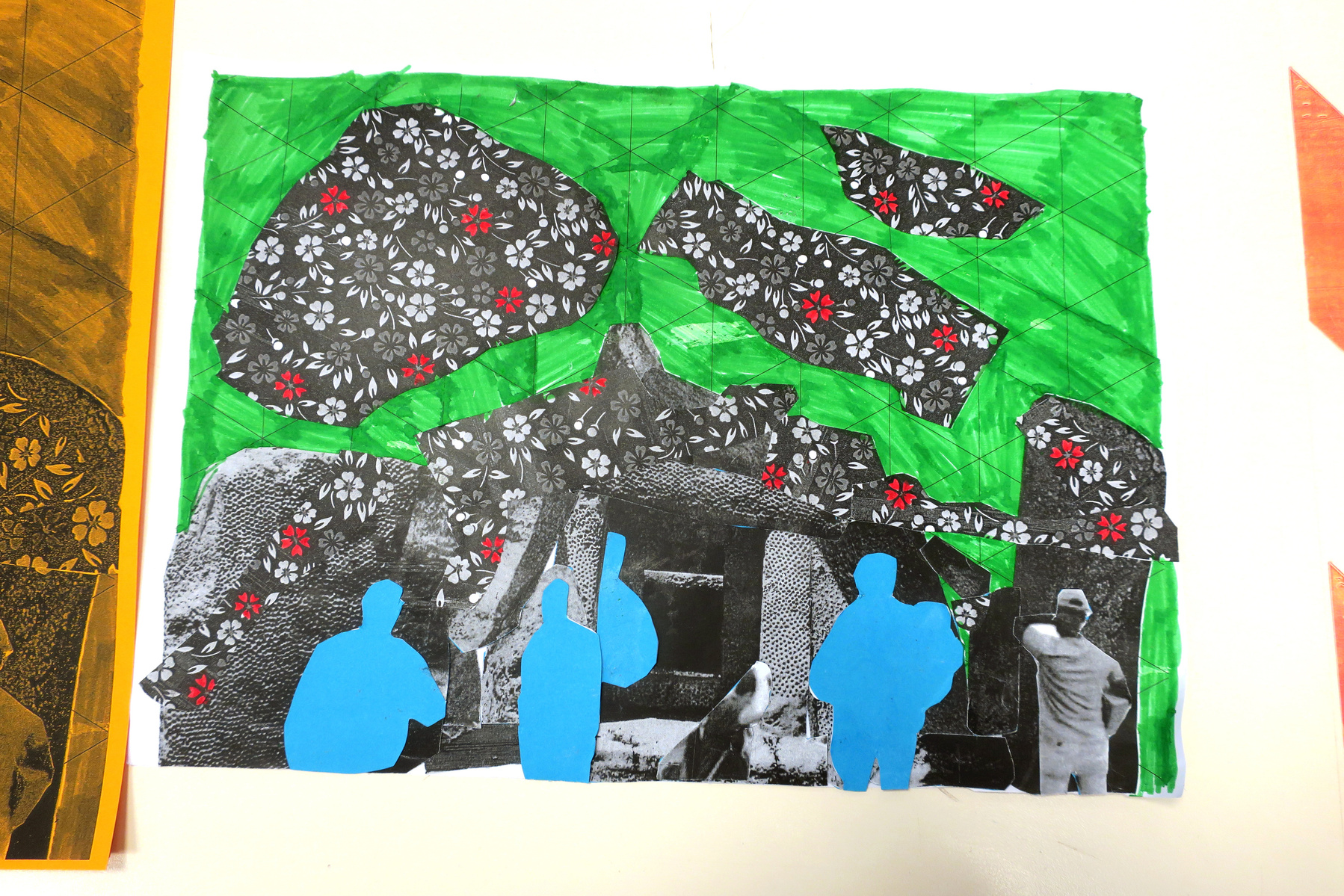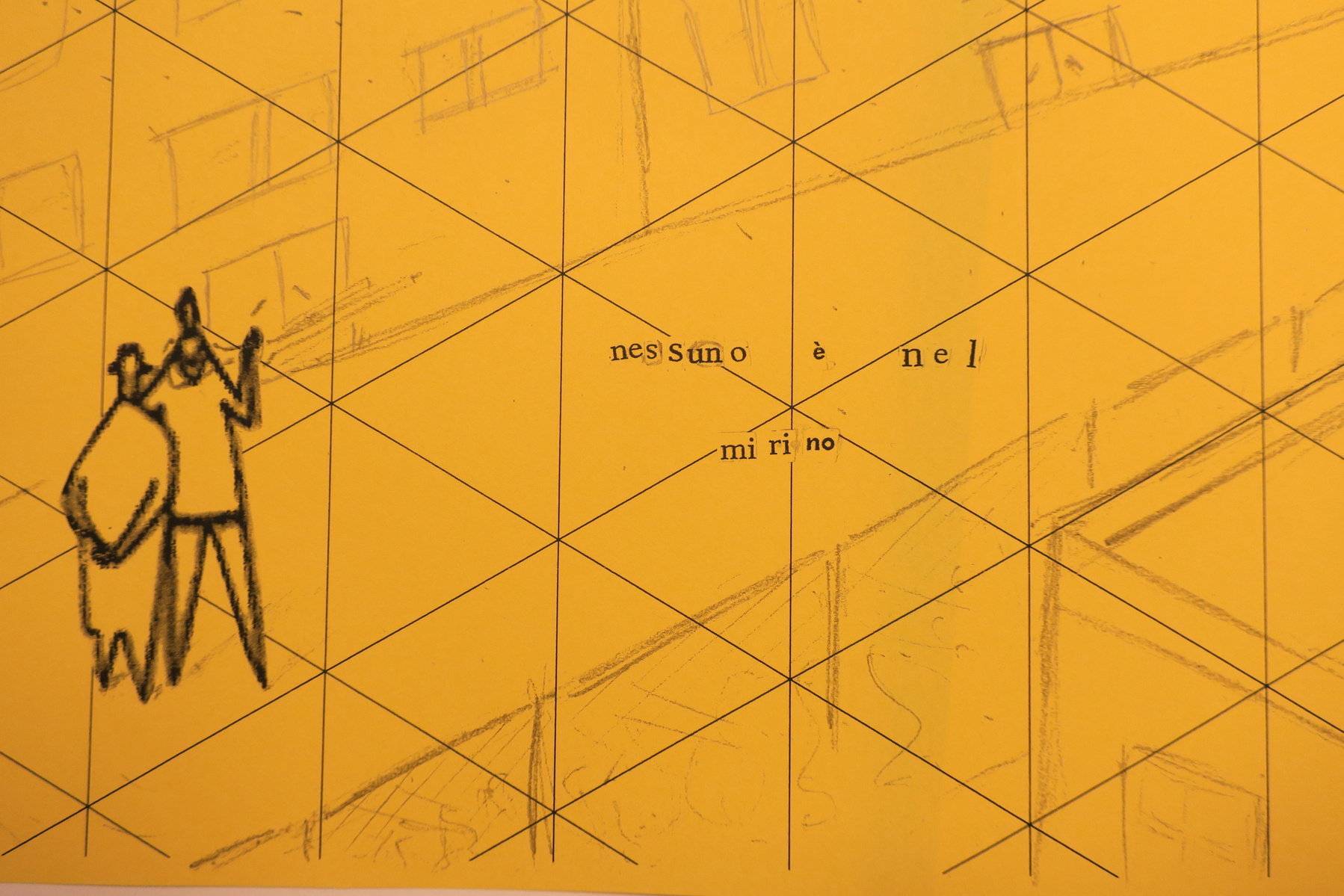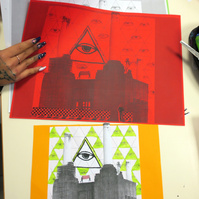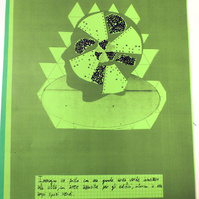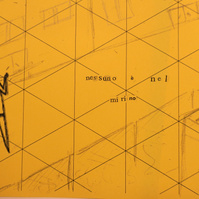 Semini d'inverno, with Cooperativa Sociale La collina, 2020.
A workshop held in 3 sessions workshop with more than 50 3-6 y.o. children, exploring the concept of variety and transformation through the theme of seeds. The workshop is part of E se diventi farfalla project.
Keywords: children; seeds, scientific observation; drawing; clay sculptures; creative process.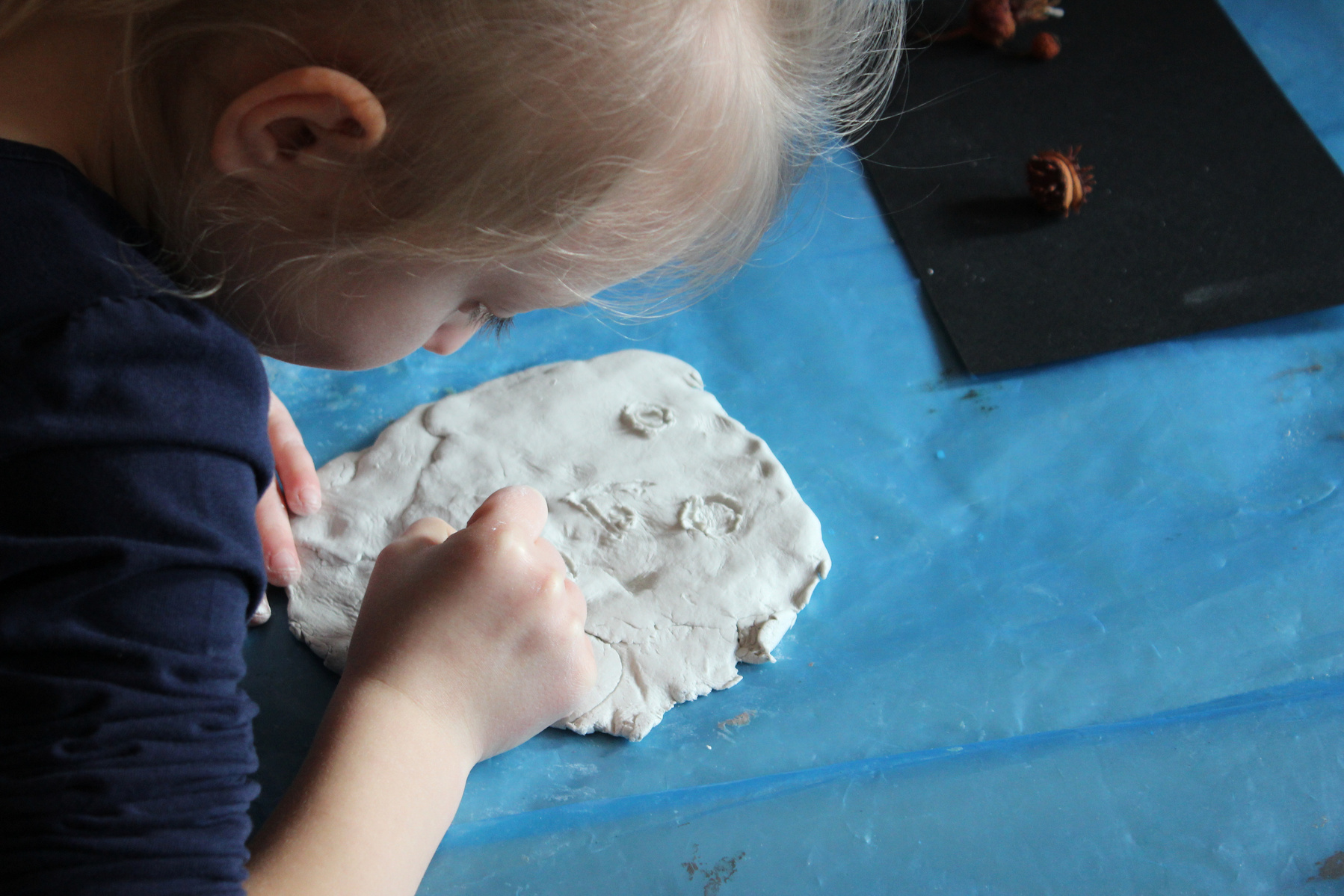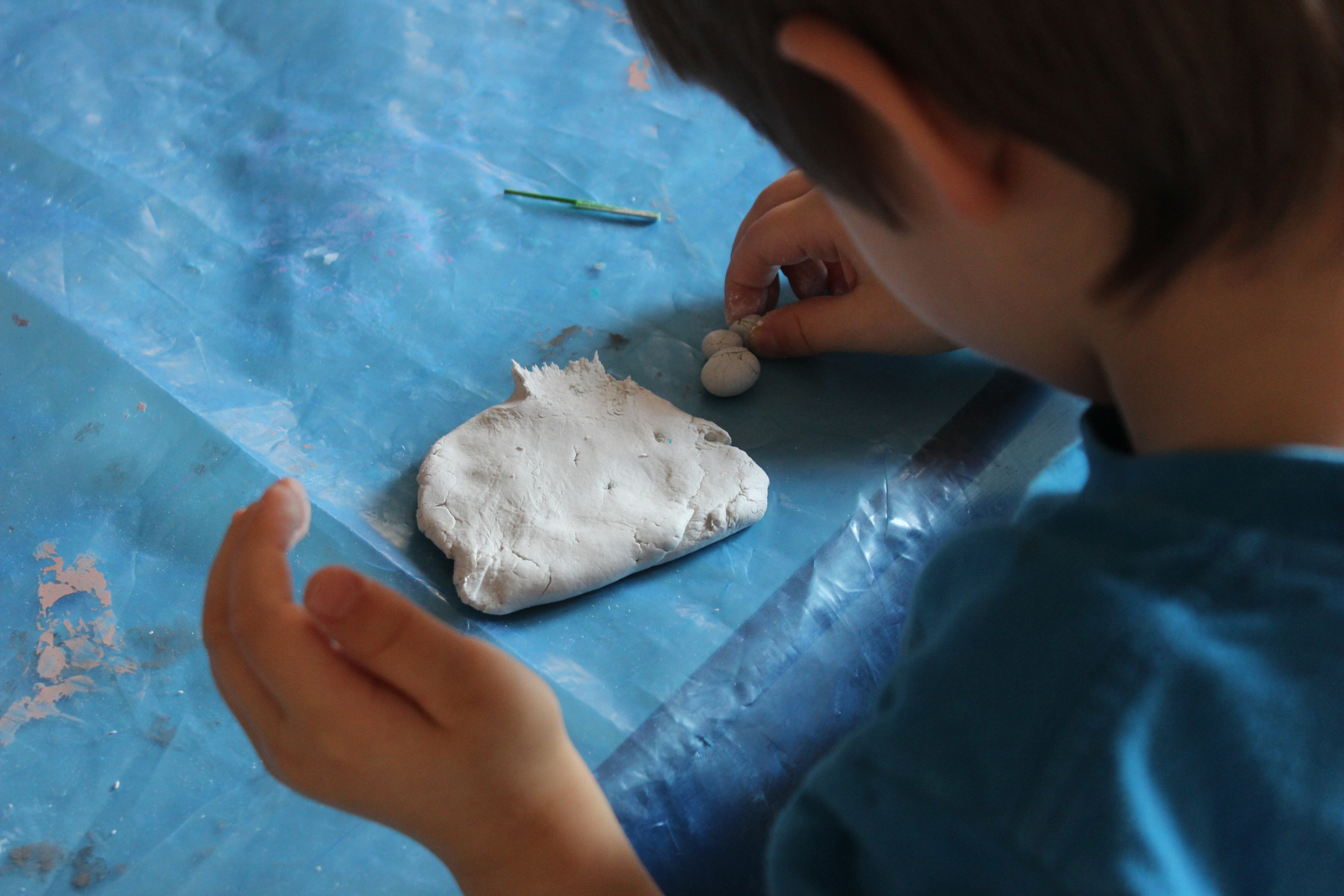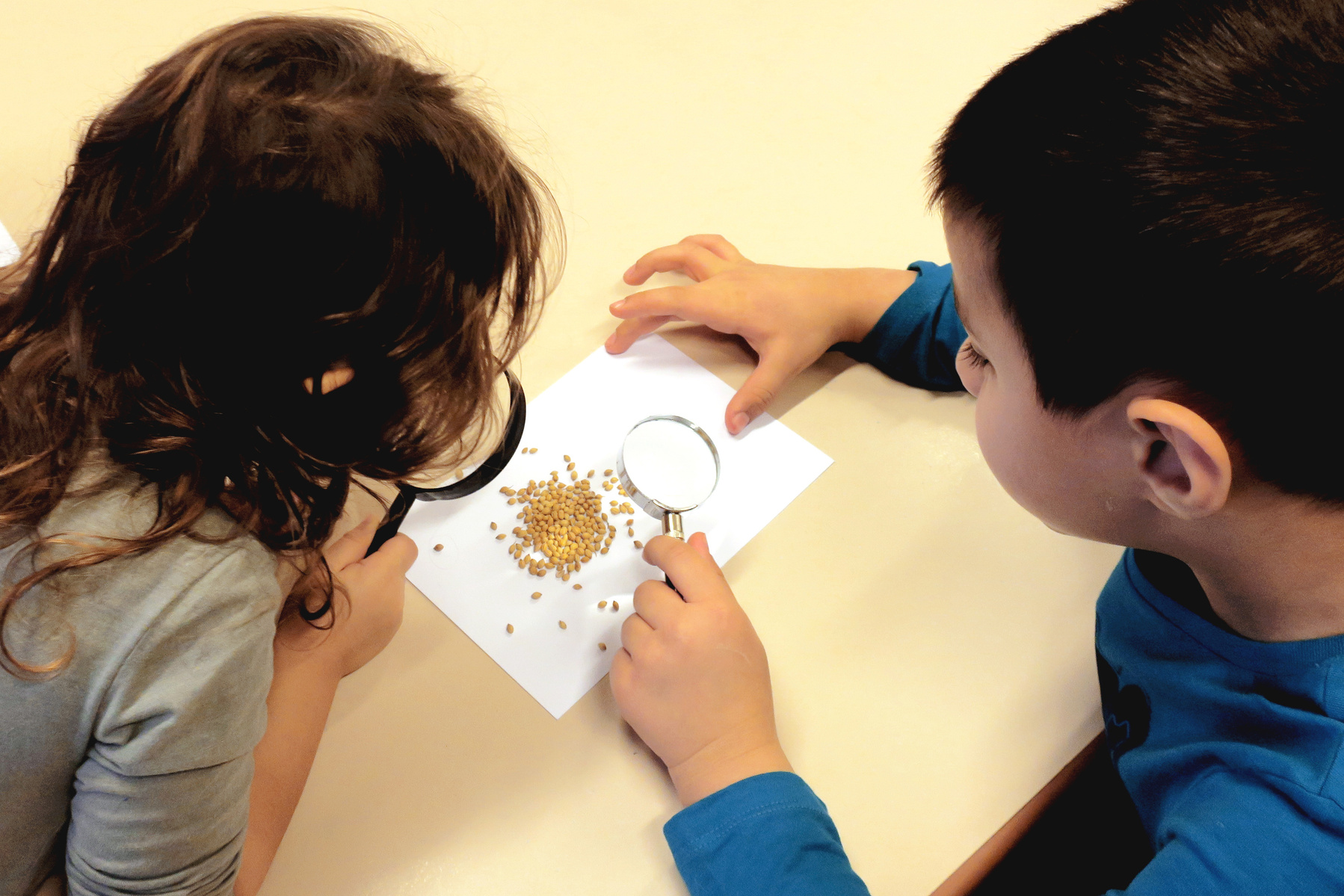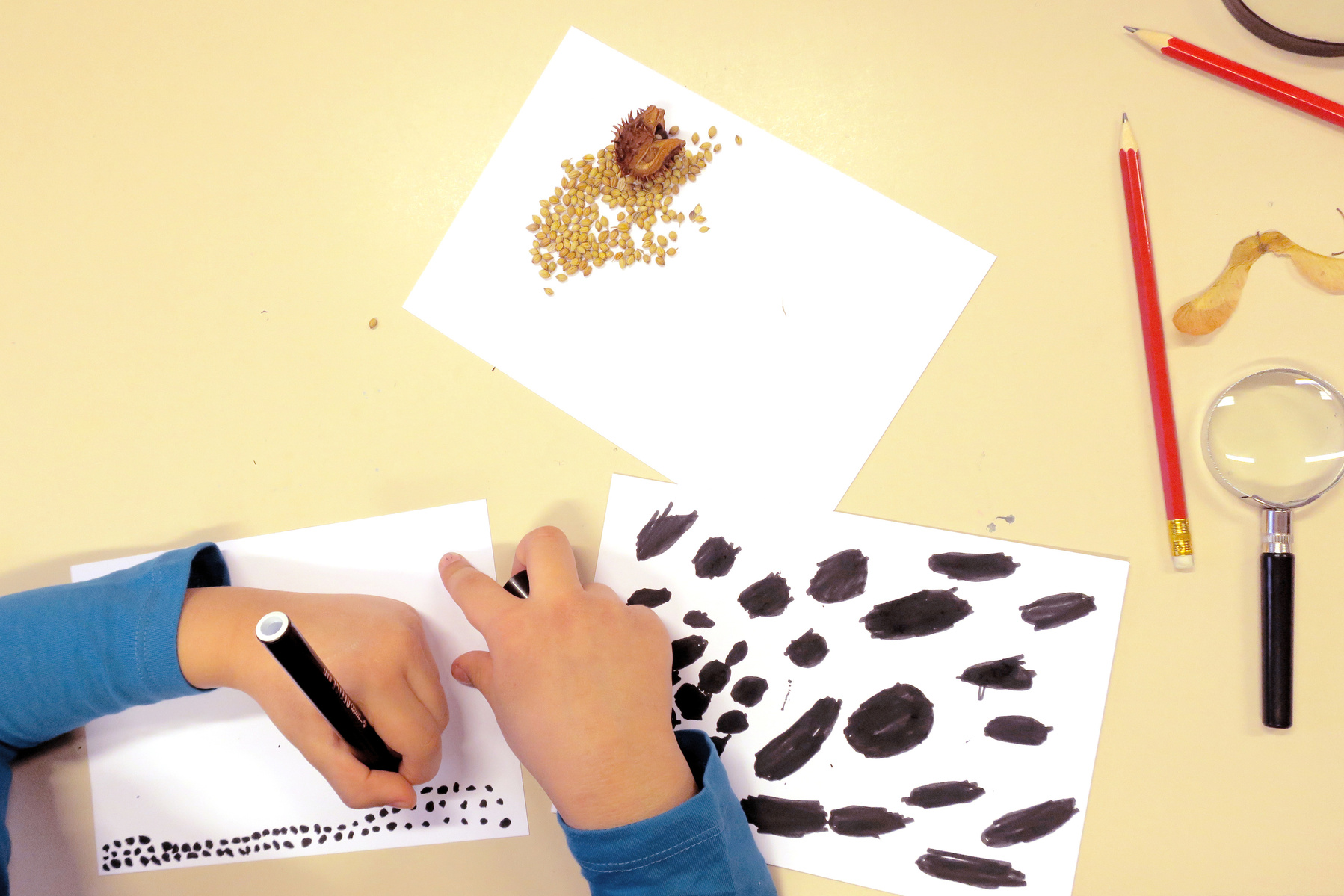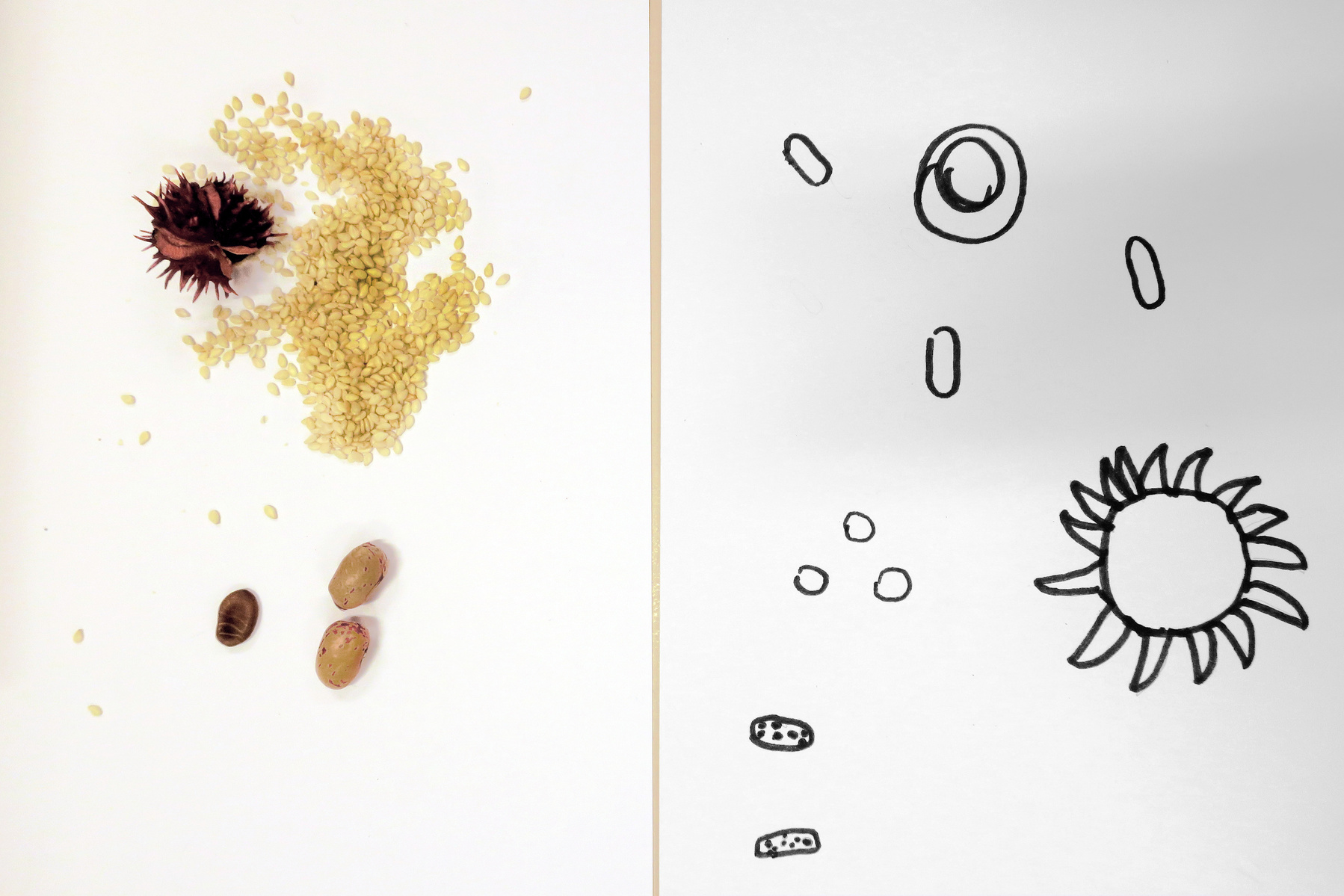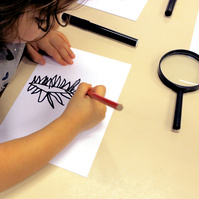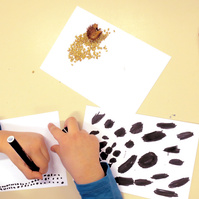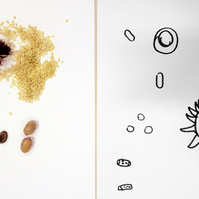 8 marzo: volti e storie, 2019, Casa Internazionale delle Donne -Trieste
A workshop for a female audience about self-narrative and family history.
Keywords: women; International Women's Day; refugees welcome; narrative portrait; empowerment.